Codec Networks's endpoint management and security solutions are based upon a policy-framework that assures desired IT security postures are consistently and continuously enforced throughout the enterprise.
Our solutions are used across a wide range of industries to address endpoint security, IT operations and compliance challenges and to provide crucial visibility into an organization's IT environment.
Proactive and Complete Protection to Ensure a Trusted Endpoint Environment
Solid endpoint protection requires a proactive and complete approach. Whitelisting combined with AV provides true defens-in-depth and is flexible enough to balance user productivity and convenience with enterprise security needs.
Allows only authorized applications to run so endpoints are fully protected from malware and unknown threats with no need to rely on outdated antivirus signature updates.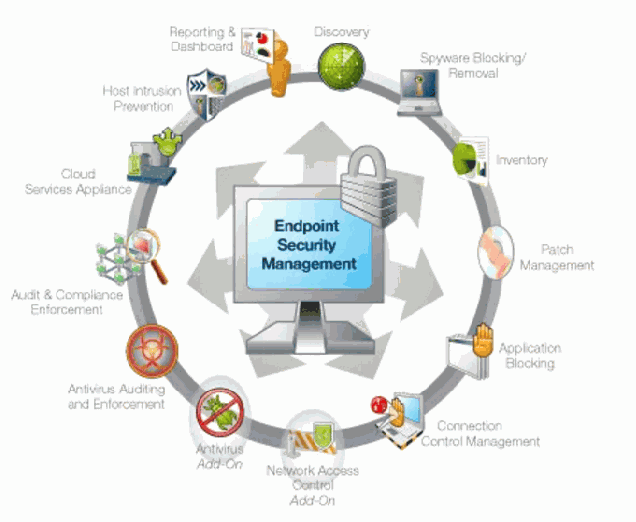 Application Control : Policy-based enforcement of application use to secure your endpoints from malware, spyware and unwanted or unlicensed software.
Anti Virus Management : Streamline and improve manageability of third party protection against all malware, including viruses, Trojans, spyware and adware with using a single console infrastructure.
Anti Malware Engine : Transform to an integrated proactive defense against malicious virus, worms and spyware attacks using industry leading anti-Malware engine with real-time visibility and control.
Personal Firewall : Enhance personal protection with differentiated access policies based on Endpoint's security posture that is location- aware. Policies remain in force regardless of network connectivity for continuous protection.
Endpoint access control : Assurance that only End points conforming to the corporate access policies are allowed connection with an always-on self-assessment and enforcement infrastructure.
Device and Content encryption.