Codec Networks' Successful Completion of EC Council's Certified Ethical Hacker Training Program @UPES Dehradun!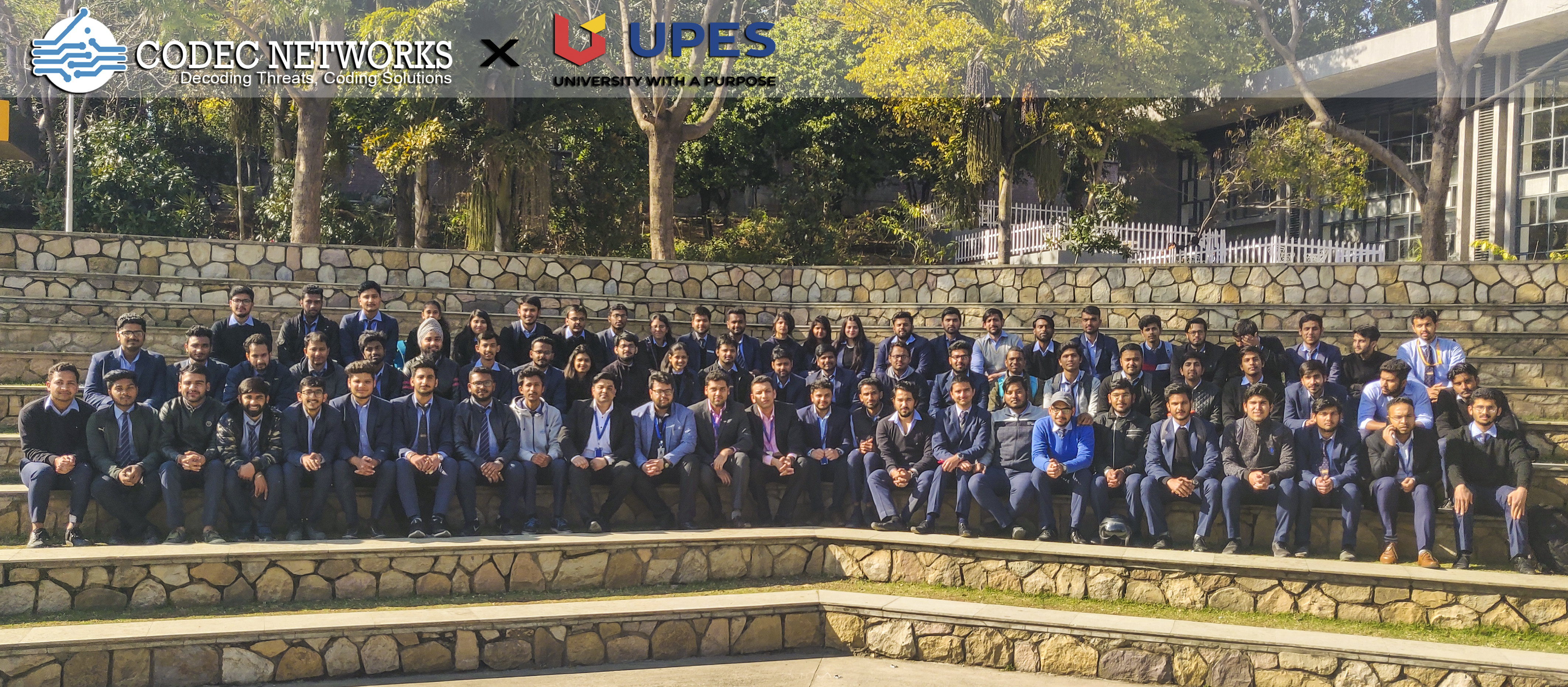 A Certified Ethical Hacker is a skilled professional who understands and knows how to look for weaknesses and vulnerabilities in target systems and uses the same knowledge and tools as a malicious hacker, but in a lawful and legitimate manner to assess the security posture of a target system(s). The CEH credential certifies individuals in the specific network security discipline of Ethical Hacking from a vendor-neutral perspective.

Codec Networks is proud to have successfully delivered EC Council's Certified Ethical Hacking training & certification program to the students of UPES Dehradun. Hands down one of best experiences we've had in a decade of practice! It's always a pleasure interacting with insightful individuals, be it a professional or a student.
ALL Images
Copyright © 2018 | Codec Networks, 507,New Delhi House,

Barakhamba road, New Delhi, Delhi 110001